Cultural and Traditional Buildings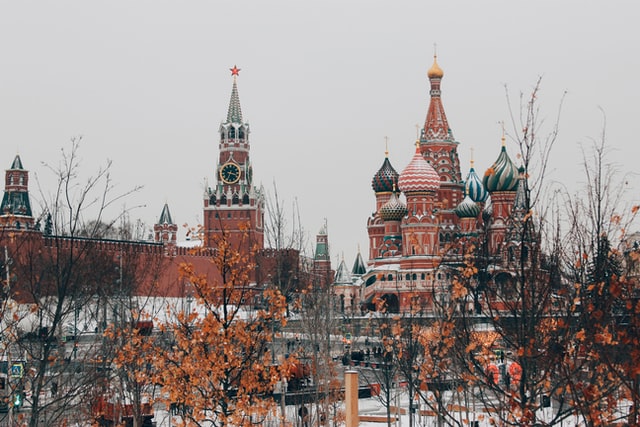 The capital of Russia is famous for its enormous streets and neighbourhoods full of different historical, Soviet, Post-Soviet and modern buildings. Various architectural styles might catch your eye literally on every corner, and each of them represents a traditional Moscow style that remained for decades, if not centuries.
Orthodox Churces, Mosques, Chaples, & Temples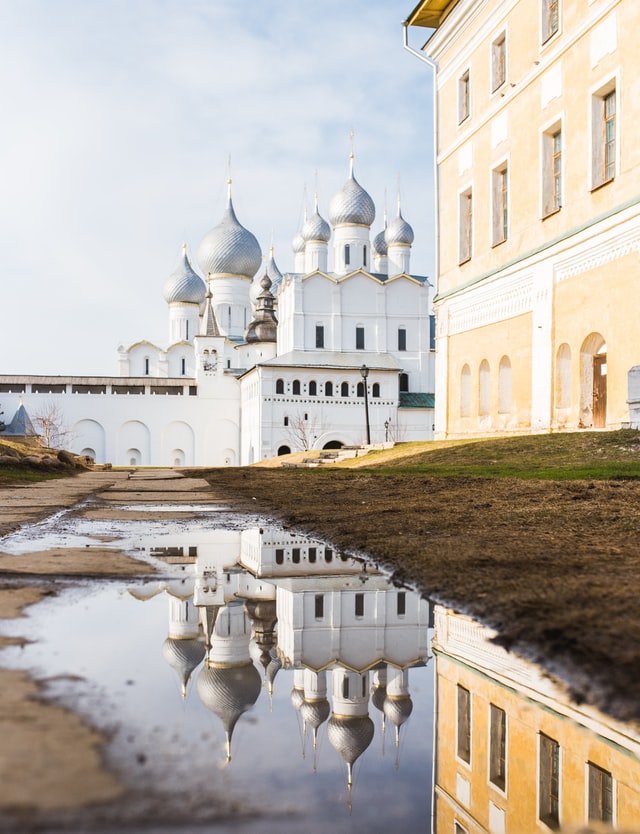 The Moscow region has around 830 Orthodox churches, monasteries, mosques, and chapels. You may view these religious architectural masterpieces in every single neighbourhood of the city. The majority of these places are open daily to visitors, and each of them has a unique collection of religious paintings of Orthodox saints.
Family Friendly Parks in St. Petersburg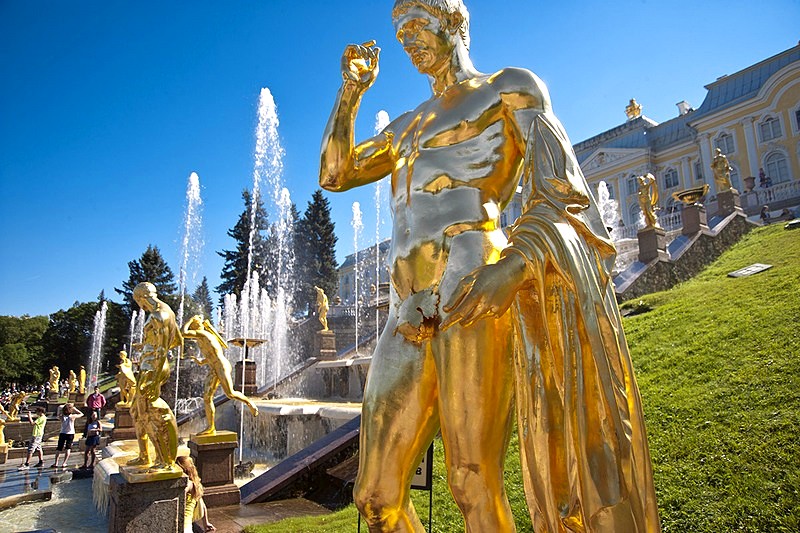 St. Petersburg is an out and out family friendly destination, although, an underrated one. From its beautiful parks and gardens to its kid friendly tourist attractions like the Leningrad Zoo, the Bolshoi puppet theatre, the St. Petersburg State Circus, the Railway museum, the Aurora battle cruiser, the Dolls' Museum, the Grand Maket (layout) of Russia and the St. Petersburg dolphinarium, things to do with children in St. Petersburg are aplenty. One experience you should have in St. Petersburg, when you visit it with your family, is to hop on a bicycle tour and explore the city at your pace.
White Nights in St. Petersburg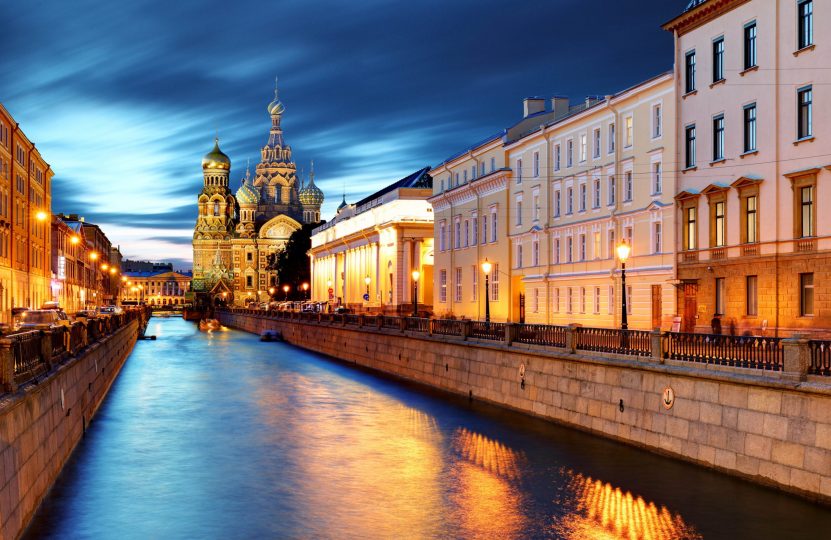 Due to its proximity to the Arctic circle, every year, approximately between mid-April and mid-August, St. Petersburg witnesses the natural phenomenon of white nights. During this time, the sky in the city never turns pitch black during the night; no matter what time in the night it is, the sky always looks like it is stuck in a perpetual twilight! Basically, white nights is to Russia what northern lights is to Sweden or Finland. And it is a phenomenon worth witnessing at least once in your lifetime. To make the most of your St. Petersburg vacation, plan it around June 12th because that's when the celebrations of the White Nights Festival begin.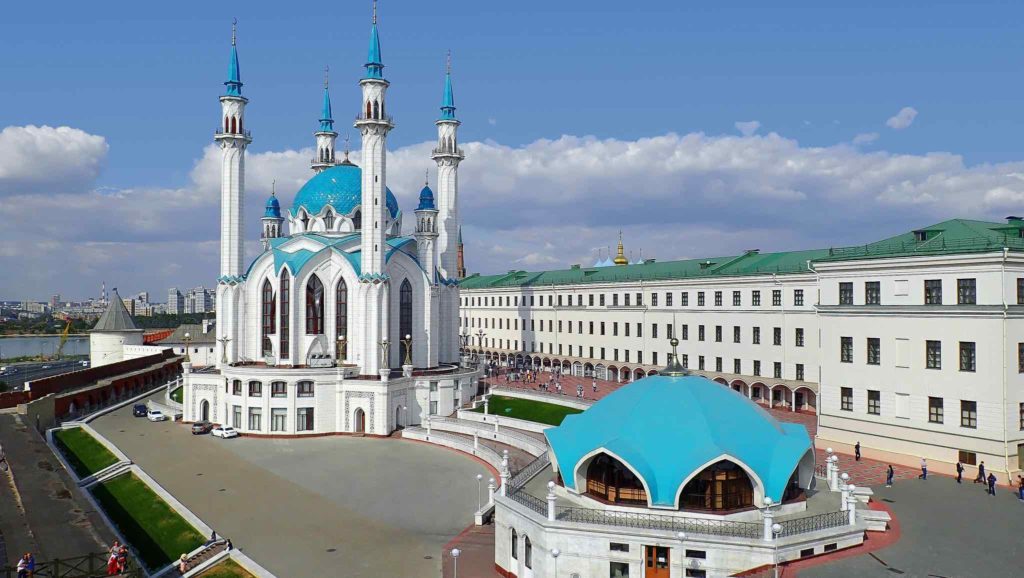 Since Islam is one of the predominant faiths of Kazan, the city is one of the best destinations where you can easily enjoy Muslim-friendly travel to Russia. There are quite a number of famous mosques which makes it quite easy to find nearby mosques and prayer places in Kazan, Russia. The Kul-Sharif Mosque is one of the most picturesque mosque located in within the Kremlin itself. The mosque boasts of a unique architectural style which embodies the multicultural influences that took place over the history of the city. Do not forget to visit the observation balcony which allows you to enjoy a great view of the beauty of this iconic place of worship and also take a tour of the Museum of Islam located in the ground floor of the mosque. Another famous mosque every Muslim traveller should visit is the Bulgar Mosque which is located in the new part of the city. The mosque which was opened to commemorate the Islamisation of Volga-Bulgaria is constructed of white bricks and creates a sense of harmony in the surroundings. Although not opened yet, you should also visit The Temple of all Religions which is located in the outskirts. Celebrating the many religions and cultures that live in harmony in the city, this place of worship is being constructed on the banks of the Volga River and will comprise of representatives of close to 16 religious faiths from around the world.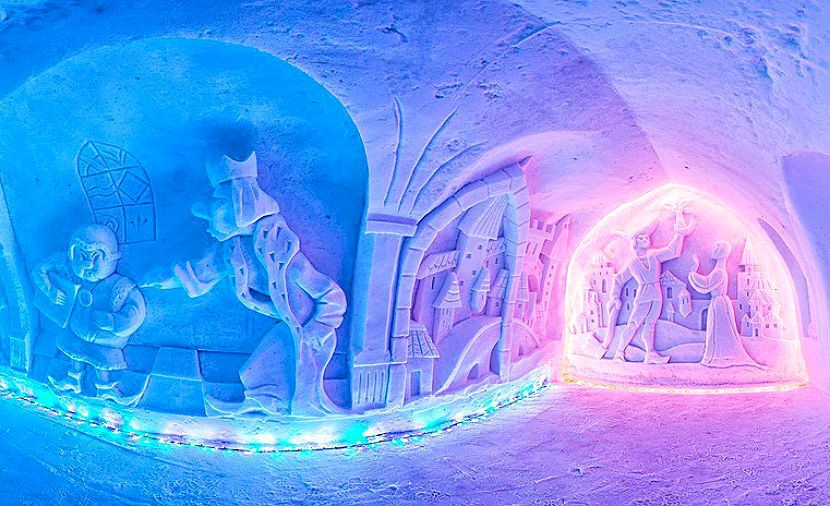 Snow Village is a must-see for families with children; however, it is interesting for adult travelers, too. Being a unique project started by a single enthusiast in 2008, it is now a big art complex made of snow and ice, a really spectacular thing! The art object is located right under the Vudjavr mountain; it is a good idea of a break during skiing activities or on your way to the ski resort.
The Snow Village looks like a cave with multiple rooms; each room made in its own style with sculptures and carvings of snow and ice. The most peculiar thing about it is that it is totally made by human hands without any artificial materials. The level of effort and the final result are really extraordinary.
Art Galleries and Museums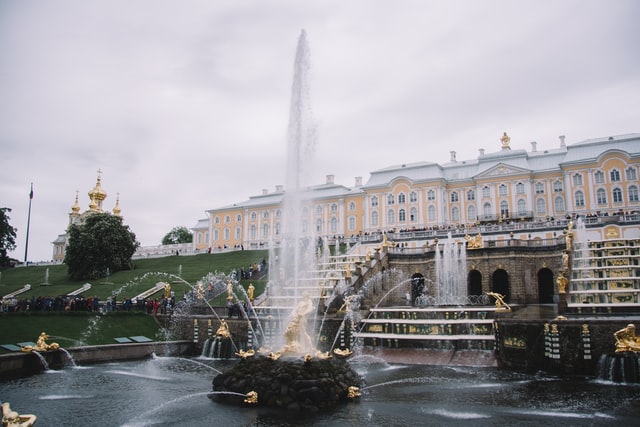 The city of Moscow is famous for its extensive and impressive art scene and offers its visitors a wide number of historical museums, galleries and modern art and photography centres, along with workshop halls and art shops and corners. Many of these places provide its visitors with access to unique and important art collections and an entrance to different exhibitions, art events and fairs organized in the city monthly.
Delicious Cuisine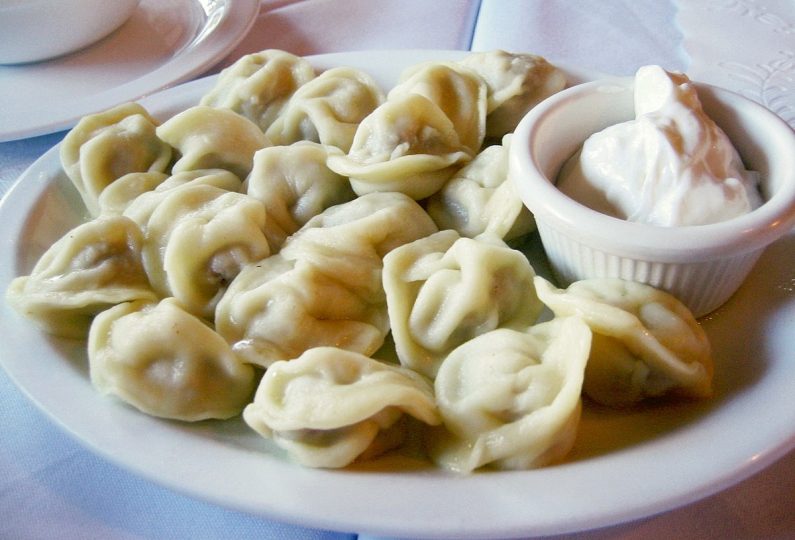 Russia offers its visitors an enormous variety of traditional dishes. Some of them are considered to be real culinary masterpieces. Only in Moscow you can find many restaurants featuring national cuisine, ranging from budget to Michelin-starred.
St. Petersburg's Palaces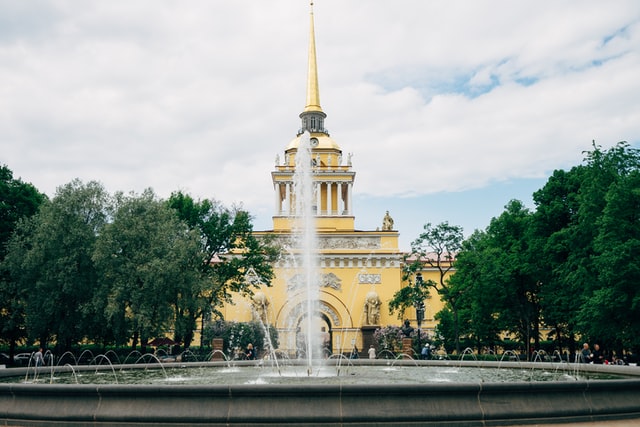 A trip to St Petersburg isn't complete without visiting its crowning glory – the Winter Palace. Now housing one of the world's largest art collections as the Hermitage Museum, the palace was the official residence of the legendary Romanov family until the revolution in 1917. Witnessing the palace under fresh St Petersburg snow is to step back in time and glimpse the extraordinary wealth and extravagance that the imperial family enjoyed.
If you aren't done feeling like royalty yet, there are six other major palaces and 50 more imperial residences in and around the city. Peterhoff Palace, which was modelled to outshine Versailles, is by far the most extravagant of these. I highly recommend getting the hydrofoil from outside the Winter Palace across the Baltic Sea and arriving like an emperor returning from battle.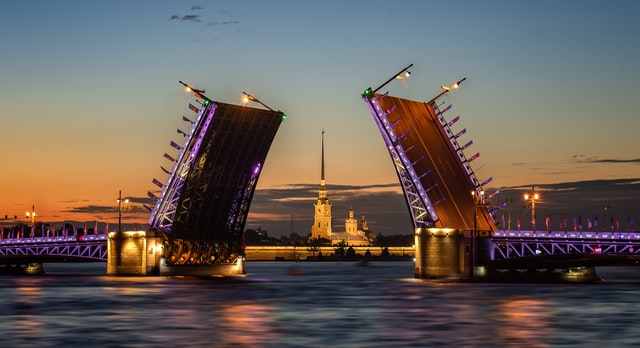 Known as the Venice of the North, St. Petersburg is made up of a network of picturesque canals and bridges, just like the historic Italian city, Venice! And one of the best ways to explore this canal system is to hop on a cruise and gently sail down the Neva River while you take in the spectacular views of the city's most iconic landmarks.
The complex houses a mausoleum, mosque, a library and museum, and several souvenir stalls.
Murmansk' Northern Lights (Aurora Borealis)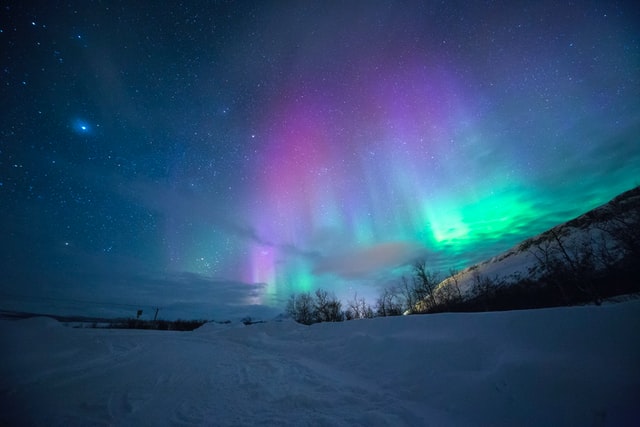 One of the most famous gems of Murmansk' Kola peninsula is Northern Lights, or Aurora Borealis. Briefly, this is a beautiful light show created in a night sky by nature itself; it is caused by the collision between electrically charged particles coming to the atmosphere from the sun. Kola is one of the best spots for catching Aurora. It is impossible to see them in the city because of the bright lights. The Northern Lights start appearing in late August and can be caught till mid-April. Make sure you wear warm clothes as you might spend plenty of time watching Aurora! It is difficult to capture the lights with a standard smartphone camera, but you can try to do this with a professional one after adjusting the right settings.
Sami Village called "Sam Syyt" is located approximately 100 km from Murmansk and serves for keeping the traditions of the old northern population — Sami. In simple words, Sam Syyt is an open-air museum dedicated to the lifestyle and traditions of Sami. As soon as you arrive, you will be met by friendly rabbits, running all around the village. For animal-lovers, there is even more to enjoy, as Sami Village keeps reindeer, which can be fed and cuddled during your visit. For the most adventurous ones, there is reindeer sledding. Finally, you can spend time with lovely huskies on a small husky farm of Sam Syyt and get acquainted with the old moose.
Russia is the largest country in the world with geographical extension covers polar areas in the north to subtropical areas in the south. In cities like Moscow or St. Petersburg, the weather is continental humid, with long and cold winters (December to February), and warm and short summers (June to Aug).
Russia is not always a cold country, it is in fact very hot in summer. The weather in Russia varies greatly between summer and winter, seasons which make it seem like a totally different country. In Moscow, temperatures can rise from -25 °C degrees in winter, to over 30 °C degrees in summer, while the average is 19 °C degrees.
St. Petersburg, which is located close to Caspian sea is a little different. The good time to visit St. Petersburg is from mid-June to September. Although it's expensive, St. Petersburg's near 24 hours of sunshine and White Nights celebrations during the summer months are not to be missed. Traveling to St. Petersburg in the winter (December to February) is rare as days are short and temperatures may go down well below freezing.
Murmansk's best months to visit are March, August and October. Also special to Murmansk, its four months of darkness, from end November to late February, is a perfect months for Aurora hunters. The winter months are bitterly cold while the summers are short and cool with average temperatures ranging from -36° C in January to 30° C in July.
Visas

Russia requires visa for travelers from all countries except CIS countries.

Time Zone

Russia is the biggest country in the World and has nine time zones i.e. GMT+3 for Moscow, St. Petersburg, Kazan, Degistan, and Murmansk and GMT+10 for Vladivostok.

Languages

Language spoken is Russian language. Most people in Russia do not speak English except people working in tourist sectors.

Currency and Payment

Russia currency is Ruble (рубль or RUB or ₽ or руб or rub) which exchange rate is around RUB60 to RUB80 per USD. Visa and MasterCard cards are not widely accepted (unless in big or international chain hotels, big restaurants, or malls) and cash (RUB) is more preferable.
Etiquette

Here are some do's and don'ts in Russia:

General – Russians are sticklers for formality. They're also rather superstitious.

Visiting homes – Shaking hands across the threshold is considered unlucky; wait until you're fully inside. Remove your shoes and coat on entering a house. Always bring a gift. If you give anyone flowers, make sure it's an odd number – even numbers of blooms are for funerals.

Religion – Women should cover their heads and bare shoulders when entering a church. In some monasteries and churches women are also required to wear a skirt – wraps are usually available at the door. Men should remove their hats in church and not wear shorts.

Eating & drinking – Russians eat resting their wrists on the table edge, with fork in left hand and knife in the right. Vodka toasts are common at shared meals – it's rude to refuse to join in and traditional (and good sense) to eat a little something after each shot.